Highlights
DESCRIPTION SPECIFICATIONS REVIEWS (0)
General requirements
1500 MB of free disk space.
A processor that supports the SSE2 instruction set.
Internet connection (for installation and activation, participation in the Kaspersky Security Network, as well as database and program module updates).
Microsoft Internet Explorer 8.0 or later
We recommend using Microsoft Internet Explorer 9.0 or later for accessing My Kaspersky.
The Anti-Banner component works with restrictions. We recommend using Microsoft Internet Explorer 9.0 or later.
Microsoft Windows Installer 4.5 or later
Microsoft . NET Framework 4 or later
Webcam access protection is only provided for compatible webcam models.
On 32-bit operating systems it's not possible to use a hypervisor for protection.
The application cannot be installed on a system or boot drive that uses the FAT32 file system.
Description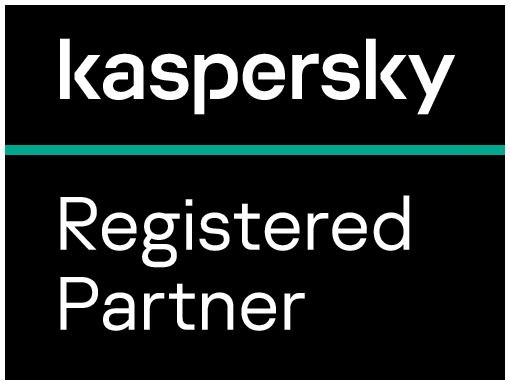 Our best-performing, best-selling security suite
Multi-device family security – with antivirus, anti-ransomware, webcam security, password manager, VPN and 87 more technologies – all in one license
Blocks viruses, cryptolockers & other threats
Protects payments, with bank-grade encryption*
Secures passwords & images of personal documents
Encrypts data you send & receive online – VPN**
Stops webcam spies watching you in your home*
Helps guard kids – advanced parental controls
* PC and Mac only
** VPN service protects up to 200MB of data traffic per device, per day
Support PC and MAC and Mobile ( Windows - Android )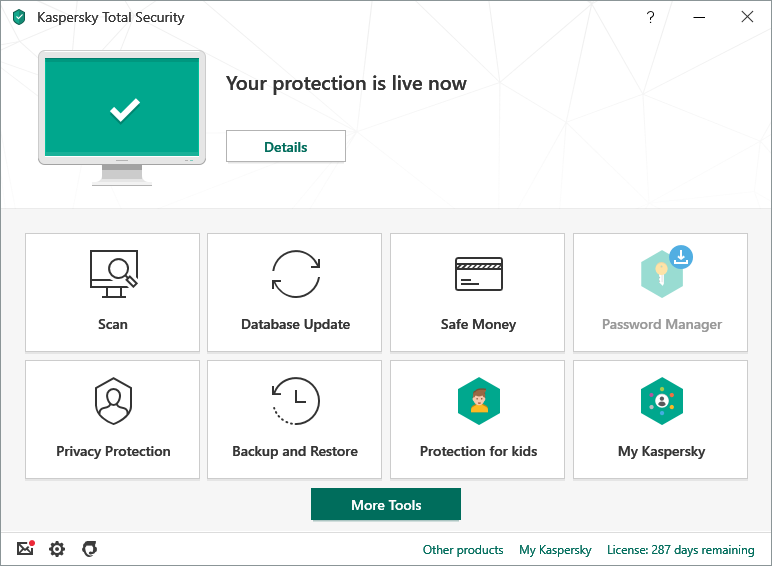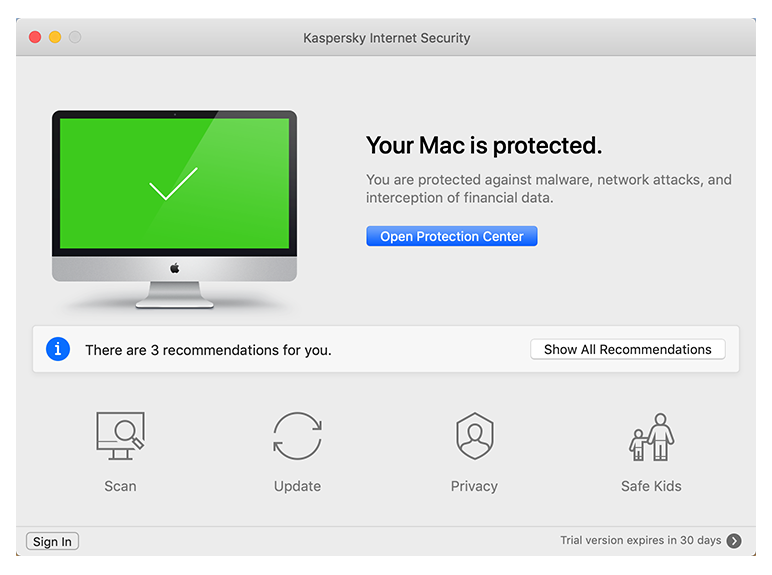 Click here to download the latest version of the Kaspersky Total Security
How to install Kaspersky Total Security manually
Download the Kaspersky Total Security installation package from the Kaspersky, or via the link in the email you received from the online store.
Run the installer.
Wait until the searching for a newer version of the application has been completed, or click Skip.
Read the End User License Agreement and click Continue if you agree to the terms.
Read the Kaspersky Security Network Statement carefully. Select the checkbox if you agree to the terms.
If you don't want to participate in the Kaspersky Security Network, clear the checkbox.
Together with Kaspersky Total Security, Kaspersky Secure Connection will be installed to ensure protected connection to the Internet. Click Install.
Wait for the installation to complete. Make sure the recommended settings are enabled and click Apply.
Click Done.
Kaspersky Total Security will be installed.
After starting the application, activate Kaspersky Total Security. See this article for instructions.